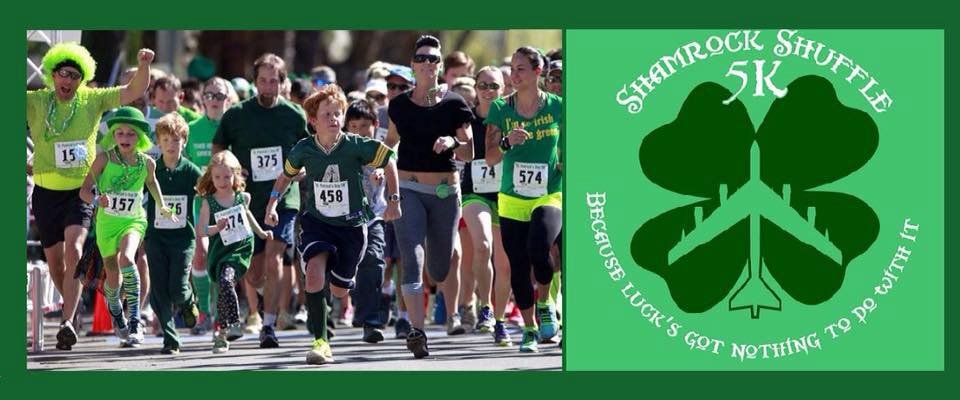 Get your tickets for the Shamrock Shuffle 5K brought to your by Barksdale Officers' Spouses' Club (BOSC). This race helps raise funds for the BOSC scholarship program, and local/national military charities – all with a larger focus on local service members and their families.
Location:
Marilynn's Place
4041 Fern Ave.
Shreveport, LA US 71105
5k Info:
March 17, 2018
9:00 a.m. – Free Kid's Fun Run
9:15 a.m. – 5k race
Immediately following Family after party includes: Music from What the Funk?! Free froyo samples from Sweet Frog Bossier, balloon twisting, and free sweet tea from Raising Cane's (first 100 kid's get free Raising Cane's meal card). Be on the lookout for our morph suit friends running around the crowd, and handing out free gift cards after the race!
Registration is now open! Get tickets early to confirm your spot.
Want to be a financial donor of our race? Contact Crystal at springfundraising.bosc@gmail.com.
Last year, with great community support, the BOSC was able to contribute several thousand dollars to charities and for military scholarships. Those charities included Operation Bright Holiday, The Educational Center For Autism, Barksdale AFB Airman and Family Readiness Center, Fisher House Inc., BAFB Base Library Summer Reading Program, HAP House, Airman's Attic, and Air Force Aid Society.