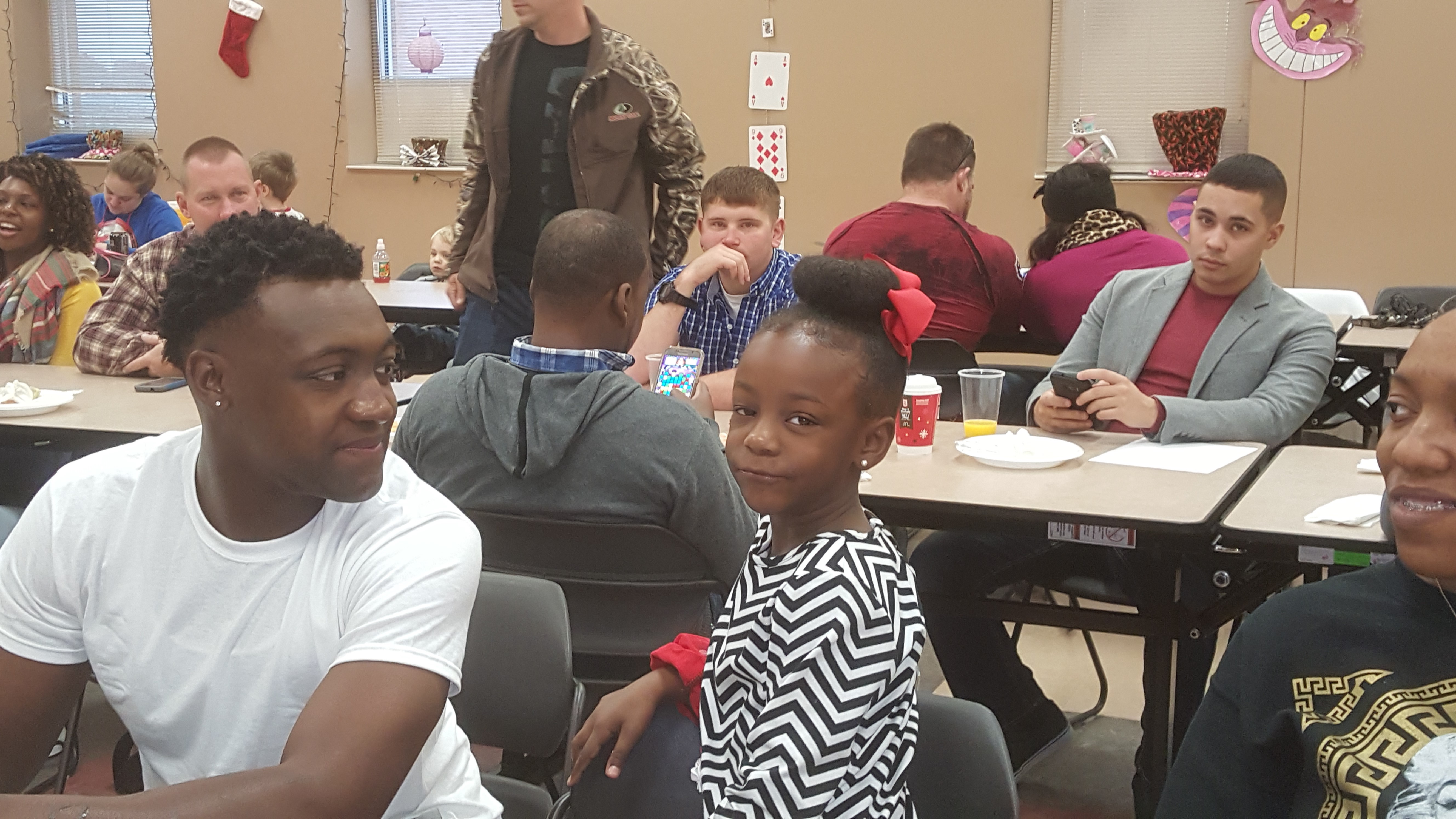 The start of 2021 brings promise for one local nonprofit.
The Northwest Louisiana Military Support Foundation is planning to reach more areas of the community through fundraisers that will help provide support to military families. One way is being part of Give for Good day 2021, a 24-hour online giving challenge led by the Community Foundation of North Louisiana.
"We are building a solid foundation in order to grow so that we can serve our military families through coordinating community support within northwest Louisiana," said Kattie Hollay, the military relations liaison for the Bossier Chamber of Commerce.
Initially founded in 2009 as Shreveport-Bossier Supports Barksdale or SB Squared, the Northwest Louisiana Military Support Foundation is a nonprofit organization that exists to coordinate the civilian community's expression of support and gratitude for the collective sacrifices of currently serving active duty, reserve and guard military families within the northwest Louisiana community. The name change is significant, as it was a result of expanding the reach of this organization to serve all members of the military living and serving in the northwest Louisiana region.
Supporting those families is the number one goal. The foundation plans to support military units with their family days and partner with several other organizations that help support military families.
"We want to be a resource for our military families, a place they know they can reach out to for assistance," Hollay said.
Recently, the foundation made a donation to the 328th Human Resource Command of the local Army Reserve Unit. The Foundation provided funds to assist the command in hosting a holiday party for their families.  Hollay said the command does not have funding to host families days so, in the past, the money came from individuals within the unit who would give monetarily to make the event happen. This donation was the first donation the command has received from a community organization.
The foundation makes it a point to work closely with partners throughout the community and has strong partnerships with The Warrior Network, Long Rangers, Bossier Parish School Board and Barksdale Officers' Spouses' Club as well as new partner PTSD/TBI Counseling Center, northwest Louisiana.
"The Bossier Chamber of Commerce is honored to have the Northwest Louisiana Military Support Foundation as a subsidiary of our business organization," said Lisa Johnson, President/CEO of the Bossier Chamber of Commerce. "With Barksdale Air Force Base as the largest employer in northwest Louisiana, along with all other branches having a strong reserve presence here, it is fitting to ask individuals and the business community to support the families of those who support us."
The Foundation is always seeking more partnerships and support from businesses as well as individuals who would like to get involved with our local military families.
For more information, contact Kattie Hollay at militarysupport@nwlamilitarysupport.org or to donate go to nwlamilitarysupport.org.
Amanda Simmons
amanda@bossierpress.com