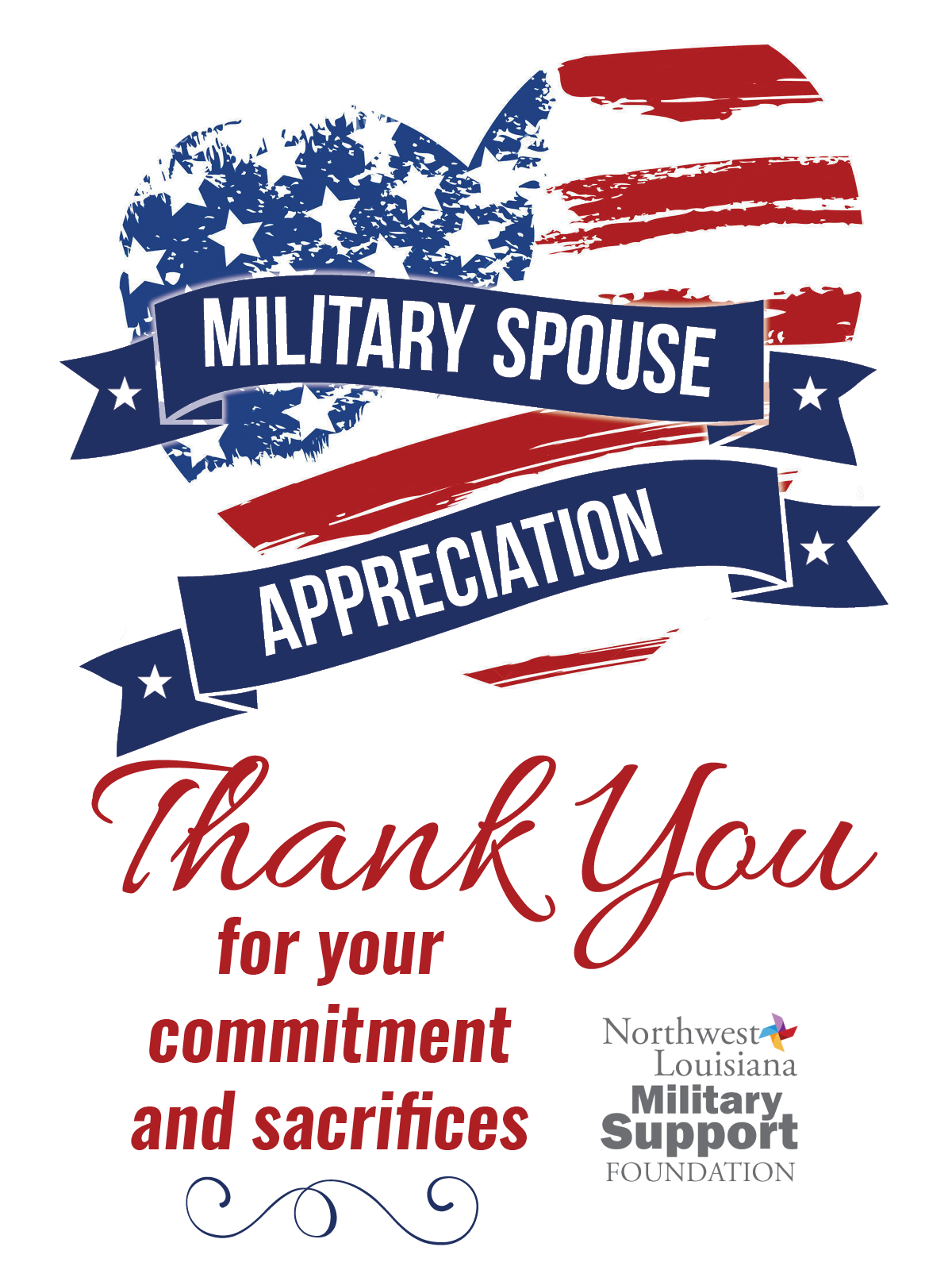 The first Military Spouse Day was May 23, 1984, declared through Proclamation 5184, and issued by President Ronald Regan.   Recognizing the profound importance of the spouse's commitment to the readiness and well-being of military members, the United States President annually commemorates this day with a formal speech and proclamation.
National Military Spouse Appreciation Day is always the Friday before Mother's Day.  On this important day, citizens of the United States acknowledge the significant contributions, support, and sacrifices of the Armed Forces spouses along with their tremendous strength and patriotism.
This year our Northwest Louisiana Military Support Foundation, partnered with Virginia College, will be showing our appreciation for our military spouses by giving them a day to relax at the spa. Virginia College will provide various spa treatments, and we would like to send them on their way with a gift bag.  These gift bags will have a variety of little treats to show appreciation to our military spouses for their sacrifices.  We would like to put together 100 gift bags and would like to extend the opportunity to show your appreciation as well.  Please let me know if you/your business would like to contribute a little something special for the spouse's gift bags.
Sponsored by: